A global team of culinary and
mixology pioneers.
A New Way
to
look at F&B
Carte Blanched is a fully integrated F&B studio with hospitality in our DNA, delivering extraordinary drinking and dining destinations from concept to execution.
Integrated team of industry leading experts
An in-house team of exceptional operators, creatives, chefs and mixologists, with experience of creating and operating successful brands all over the world.
Visionary & bespoke concepts
A suite of successful concepts combined with a forward-thinking approach to bespoke brand creation – global F&B with a localised feel.
Collaboration with global hospitality leaders
Drawing on our peerless global network, we identify unique talent and brand partners to create boundary-pushing concepts with timeless longevity.
Wayne Brown
VP F&B Development – Culinary
Wayne heads up the culinary division – creating, developing and overseeing collaborations with our chefs and partners. A hospitality veteran, he has led and operated award-winning restaurant groups, independent concepts, and major hotel operations such as Disruptive Restaurant Group, Marina Bay Sands, Gypsy Chef Inc and Rock pool Dining Group.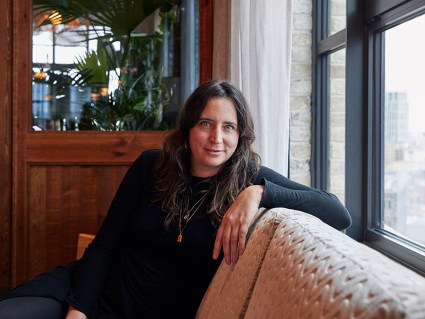 Jules Pearson
VP F&B Development – Creative
Jules leads the creative and works on the development of restaurants and bars across the Carte Blanched portfolio. She's been at Ennismore since the beginning, eats out more than anyone else in the company and has one of the best black books in the biz, thanks to her side hustle, which is now the biggest independent lifestyle website in London.
Nick Comaty
VP of Operations & Development for MEA, Turkey & India
Nick is based in Dubai, and has over 20 years of experience in hospitality, from independent venues such as Nammos Dubai and the Mina group to hotels such as the SLS Miami and Gramercy Park NYC, Nick creates, operates, and builds impactful experiences.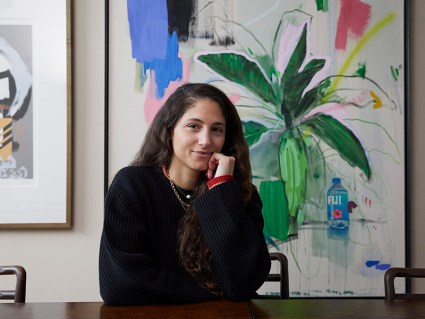 Micaela Philippo
Director F&B Development – Brand
Micaela is a specialist in brand strategy and creative, driven to produce unique, research-based concepts with integrity. She has led the full scope of works, from concept to launch of restaurants, directed brand and menu strategy for casual dining brands, and run the product development, creative and marketing for London's premier bakery, Crème.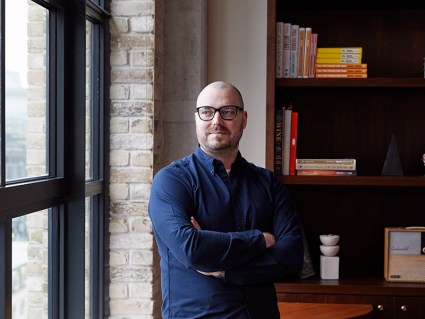 Gareth Evans
Director F&B Development – Beverage
Gareth is in charge of all things beverage, overseeing collaborations with partners and ensuring our programs are cutting edge. Honing his mixology skills over two decades in the industry, he previously worked for Absolut vodka, and headed up Jason Atherton's bar operations – developing and operating award winning venues around the world.
Caroline Strauss
Director of F&B Openings & Special Projects
Oversees the development of Carte Blanched projects in the Americas and openings globally. Caroline comes from independent F&B background, including Bar Lab and Starr Restaurants.
Carmen Tomasic
Director of F&B, Asia Pacific
Based in Singapore, Carmen heads up F&B for Asia Pacific, drawing on a broad wealth of hospitality experience, from overseeing hatted restaurants and cocktail bars, to events with companies including Merivale group, QT hotels and Ultra Music festival.
Peter Macias
Global Executive Chef
Carte Blanched's very own Executive Chef, Peter joins the team with over 16 years' experience working in kitchens across Miami and Los Angeles, including Sawyer, Kettle Black, and Kimpton La Peer Hotel. Early in his career, Peter was mentored by Nina Compton and Michael Pirolo at Scarpetta in Fontainebleu.
Cleo
A feast of Mediterranean cuisine unlike any other. The classic and the contemporary come together through intoxicating aromas and exotic flavours. This is where the familiarity of the cuisine is elevated by the unexpected.
Christina's
All-day coffee, cocktail, natural wine and Katsu Sando bar – Christina's is a welcome characterful addition to East London; a cultural hub with a seamless and memorable experience from dawn to dusk.
Seabird
A rooftop seafood restaurant boasting London's longest oyster list, an impressive marble raw bar, and sprawling city views. Seabird features an array of sea-to-table offerings with Spanish & Portuguese influences.
Tandoor Tina
With a focus on the flame-oriented cooking techniques that give the restaurant its name, Tandoor Tina take inspiration from carefree travels across the Indian coastline, and combines it with the essence of British dining, to bring iconic dishes to Dubai.
Four Corners
Coming soon – Set to open its doors at The Hoxton, Barcelona in April, 4 Corners serves up the unique, deep dish square pizzas of Detroit with the energy of a New York slice shop and style of an Italian aperitivo bar – specialising in square pies, loaded with toppings and served hot from the oven.
Floating World
Coming soon – Floating world is a fabulously excessive, Japanese-influenced restaurant that specialises in bold flavoured, easy-to-share food with stylish, immersive design and flamboyant cocktails.