CASE STUDY
Working From_ website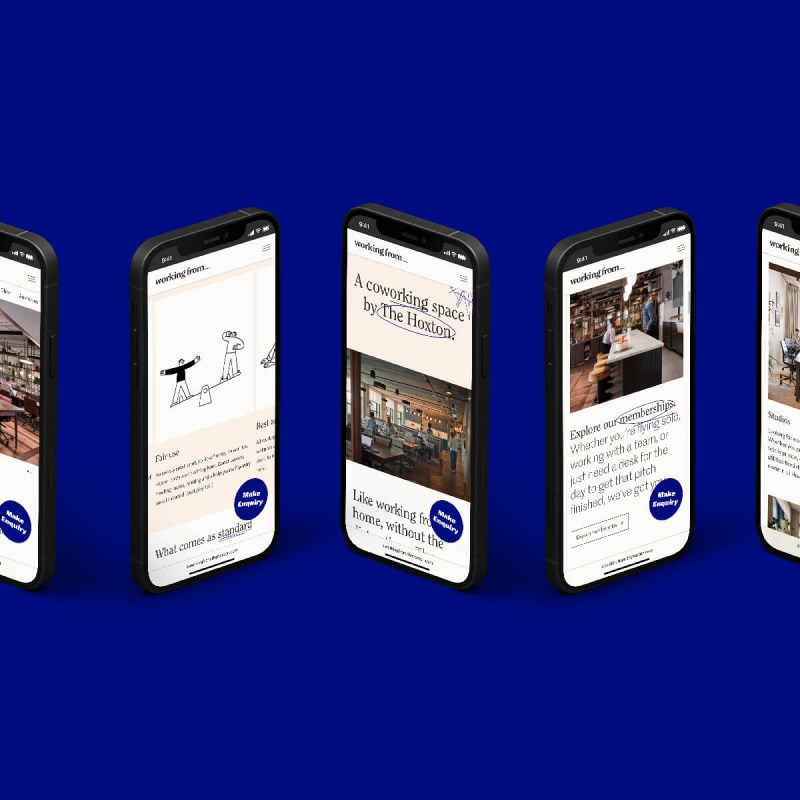 Away with the traditional, Working From_ aimed to create a new type of shared workspace. Combining work and play, a new website was needed to reflect the brand's personality, whilst driving membership enquiries.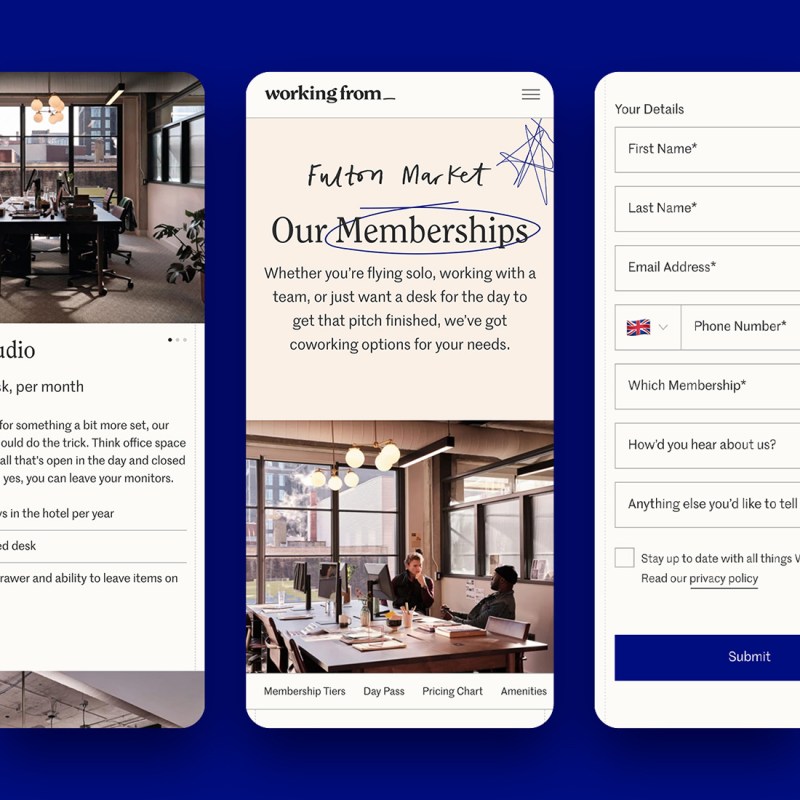 Our Approach
Echoing the ethos of flexible and transparent policy, coupled with playful and inviting spaces, the new Working From_ website put ease and simplicity of the user journey at the forefront.
A flexible content management system was developed to allow for quick and easy updates when content needed to be added or removed. This enabled the site to be future-proof and scalable when new locations were added to the brand's portfolio. Lighted-hearted and fun elements were incorporated to the design with hand-drawn lines and animated illustrations.
Always innovating, Working From_ trialled the utilisation of e-commerce platform, Shopify, to sell Day Passes to its workspaces. The project was so successful, it had to be turned off at certain locations.