CASE STUDY
The Hoxton website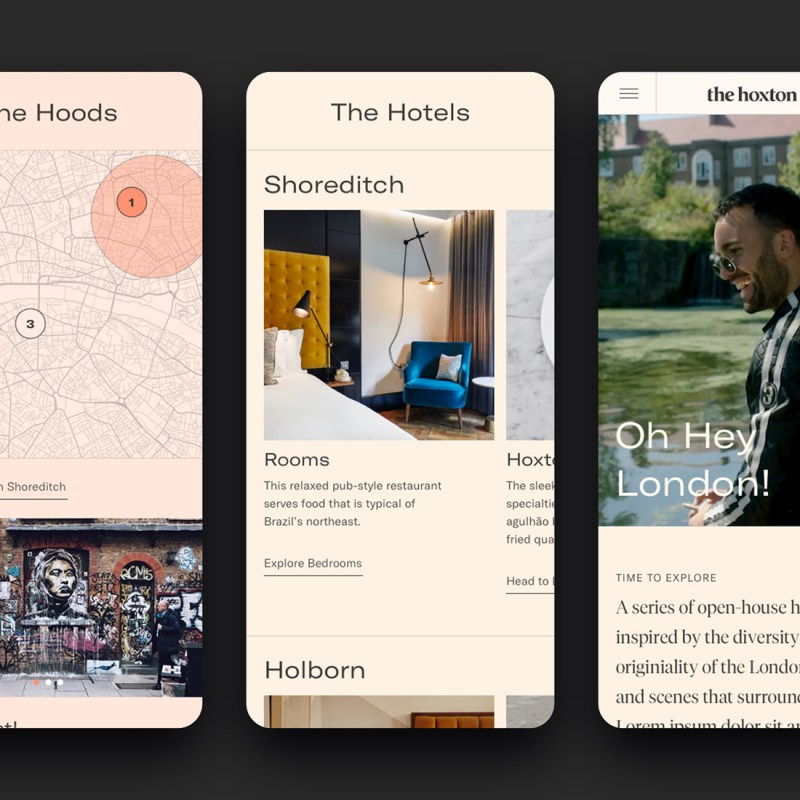 Every Hoxton is a reflection of its neighbourhood, inspired by the diversity of the streets and scenes surround them. The website had to highlight the individuality of each property and celebrate its unique art, design and eclectic programming by allowing for personalisation, whilst maintaining a cohesive design across the site.
Our Approach
With majority of users researching on the go, it was important take a mobile-first approach to the project. The Hoxton had new properties in the pipeline and unique brand campaigns being rolled out periodically, so a future-proof, flexible content management system was needed.
Meeting these needs, a large library of variable components was created. This allowed the website to retain a consistent look and feel, but giving each page the flexibility of using different combinations, fonts and colours in order to build a layout that embraced the unique identities of each property.
The brand's personality was reflected further in design with fun UI elements like the animated Book button and illustrated stickers throughout the site make the experience more engaging.
The Results
A mobile-friendly website that reflects The Hoxton brand and its values, whilst driving all important traffic to the booking engine.