CASE STUDY
Gleneagles website
With the heritage of the hotel and its beautiful location in mind — a new website was needed to reflect the luxurious and elegant, yet relaxed and unstuffy identity of Gleneagles.
Serving both individuals and groups, the website had to articulate and visualise the "Glorious Playground", providing the customer with a seamless and enjoyable journey across mobile, tablet and desktop, and encouraging them to book all year round.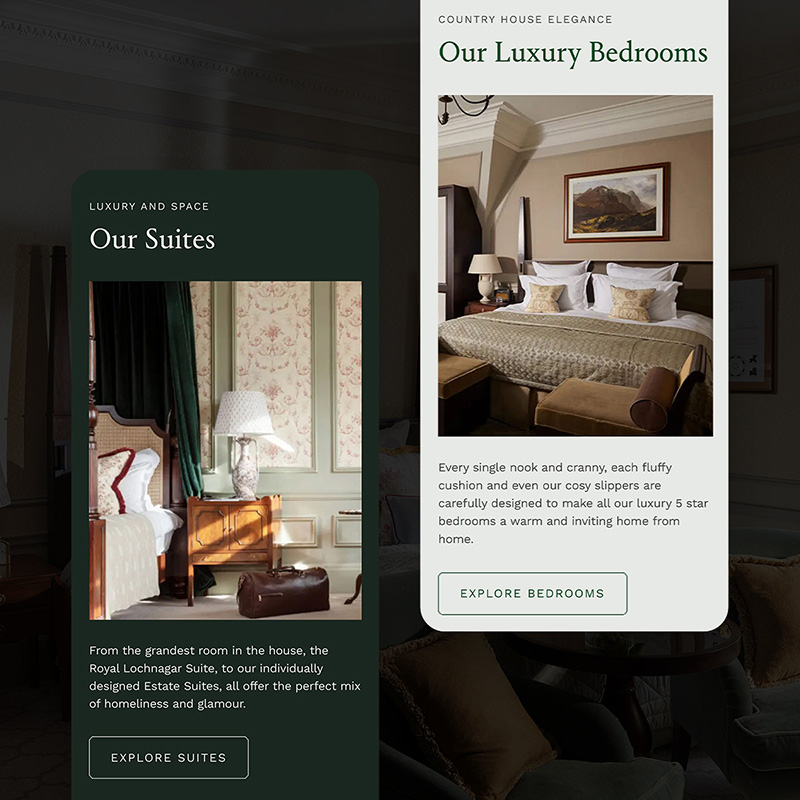 Our Approach
The website needed to highlight all that Gleneagles has to offer, getting users to book a room as well informing them about golf, spa, dining and pursuits.
Using the principle of 'Simplify the visual style, don't assault the senses', the new website was developed by taking consider the modalities of the different Gleneagles guests.
Using e-commerce inspiration and technical capabilities from outside the industry, the project was mobile-first and innovation-led. Merging this atmospheric photography, a colour palette inspired by the Scottish highlands and watercolour illustrations that elevated the character of the design, the Glorious Playground was brought to life with a forward-thinking approach to user experience.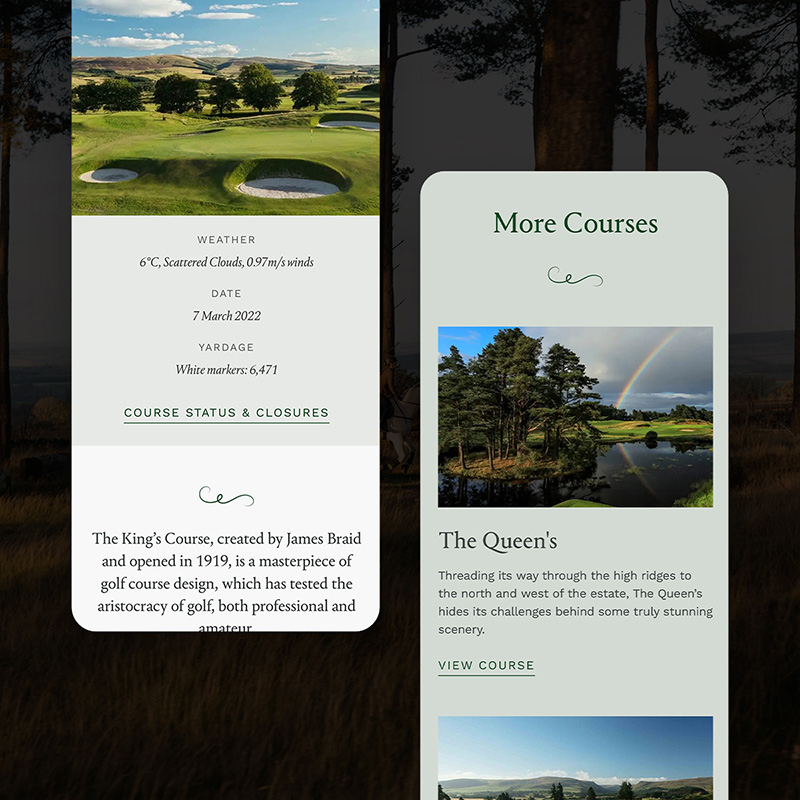 The Results
A best-in-class example within the hospitality industry, the project enhanced data capture opportunities and created a modular framework which enabled agility when creating new pages.