CASE STUDY
Bespoke booking platform
Developed in-house, our bespoke booking platform is connected to property management systems via our own Ennismore API.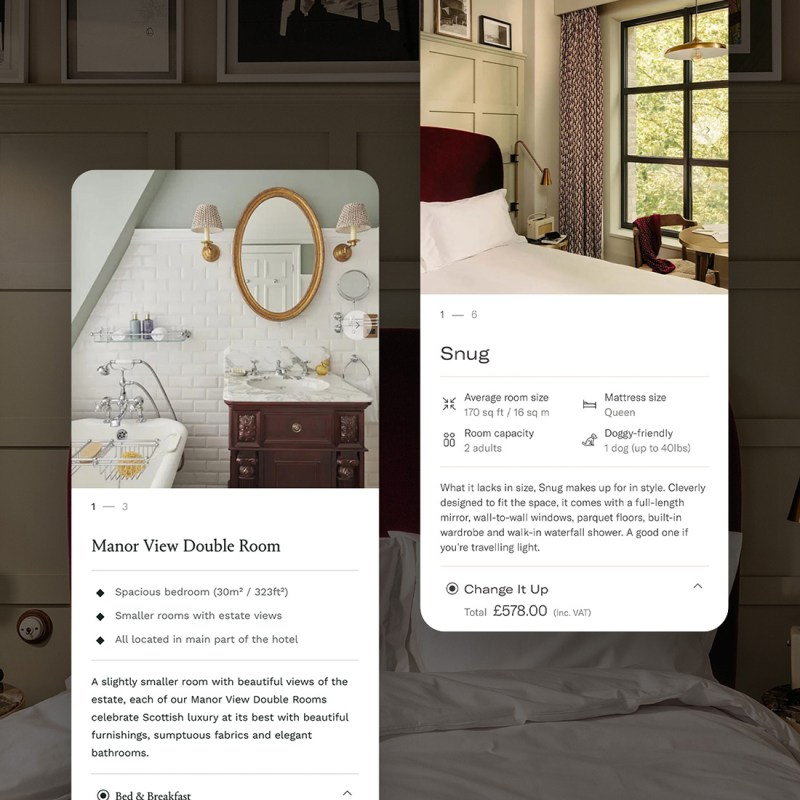 Our Approach
The Ennismore booking platform is continuously evolving and improving. Building the booking journey in-house allows us full control over the design and features, ultimately driving higher conversion rates than any competing third-party systems.
Ennismore's brands have strong identities, so it is important that the look and feel of the booking platform can be easily customised to suit each one. With most users now browsing on their phones, we always design mobile-first, and have integrated with one-click payment providers such as Apple Pay for a speedy booking process. The content is also available in multiple languages and currencies.
As well as payment providers, the platform also integrates with Google Tag Manager, CRM systems, and revenue management tools such as Optimand and Triptease. Future functionality includes allowing guests to have their own accounts.
The Results
A platform that elevates the experience of the guest booking journey and results in higher conversion rates, exceeding 10% for some properties.