Like working from home,


without
the distractions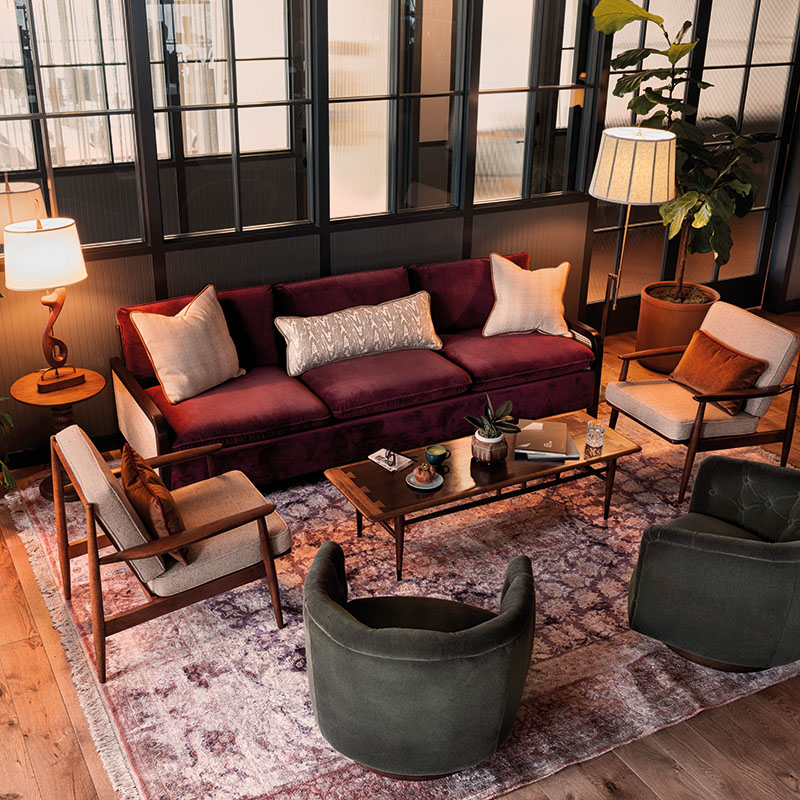 Honest &
Flexible
Since 2006 the comfy sofas at The Hoxton have been the unofficial workspace of choice. So, after years of welcoming laptoppers into the lobbies it made sense to take everything we'd learned, step it up a level and launch a co-working space. The idea was simple – offer a place with all the best bits of The Hoxton's lobbies with a few more work-friendly factors and office features, for a relaxed workspace that feels like home.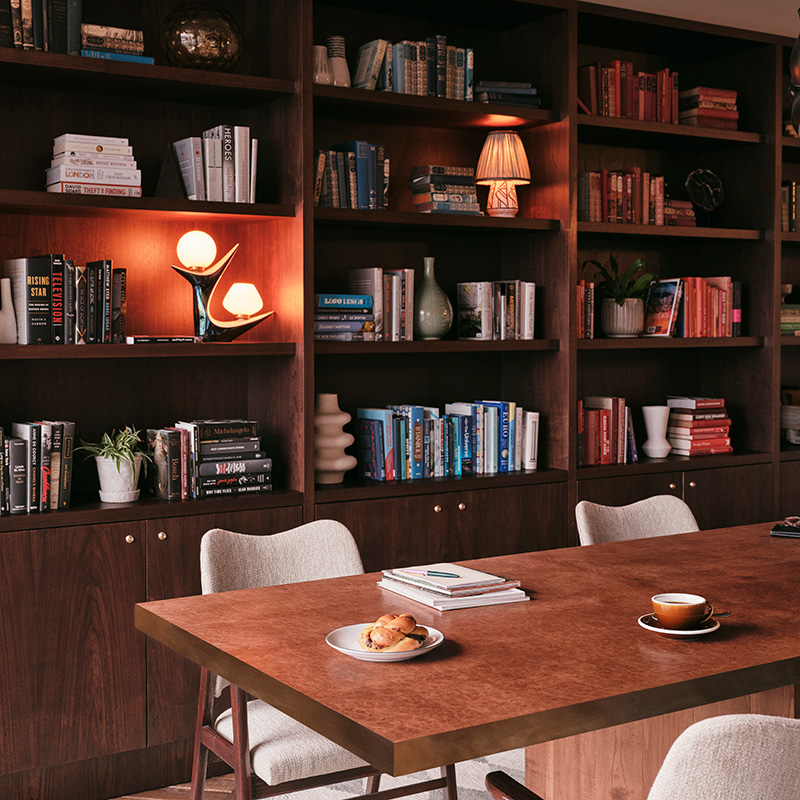 Memberships
Working From_ echoes The Hoxton's transparent, no-rip-off policy, providing great value and flexible membership options and plenty of great perks. Knowing that jobs come in all shapes and sizes, Working From_ is open 24/7, and offers a range of membership tiers with honest pricing and no nasty surprises. There's an option for everyone — whether that's a a space for the day, a new basecamp for your budding business, or somewhere to burn the midnight oil for your side-hustle. Guest passes, printing and meeting rooms come at no extra charge, and members can enjoy a weekly events programme, daily wellness classes run by local partners, and the occasional Duvet Day on the house.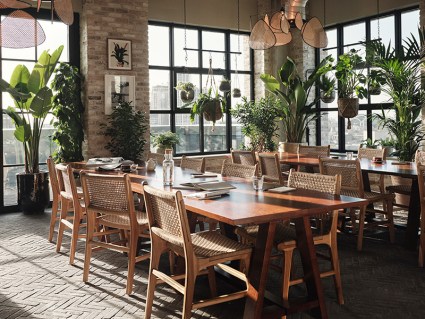 Feel at Home
We believe that people work best when they're comfortable. So we created a workspace with homey surrounds, communal living areas, plenty of plants and big windows to let in all that Vitamin D. And because we share our home with The Hoxton you can even stay over with our deadline day rates when you need to pull a late one.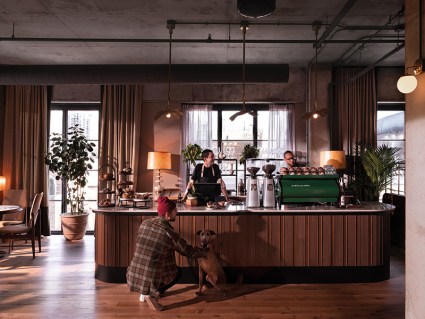 Part of the Family
As part of the Hox fam, our members will enjoy mate's rates on all our rooms, bars, cafes and restaurants. We can sort your laundry and even deliver lunch directly to your desk too. We'll even chuck in the occasional Duvet Day on us.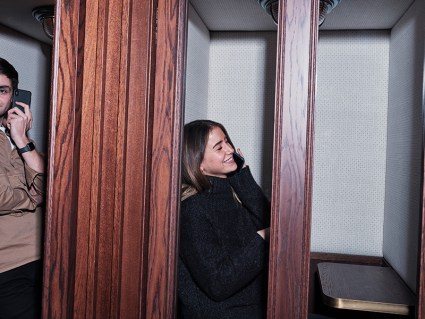 No Small Print
No sneaky small print, no rip-off rates, no worries. Hidden costs aren't a thing here. Guest passes, meeting rooms, printing and a help-yourself pantry are all included… just play fair.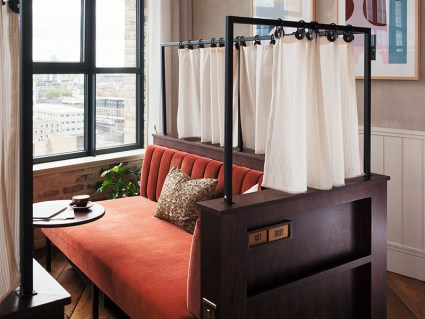 As Much as you Want
Everyone has a different style of working. We're a 24/7 workspace with membership packages to suit everyone from the daily drop-ins to the every-dayers and the side hustlers pulling the vampire shift. We work when you do.
Workspaces
All floors have communal kitchens and relaxed breakout areas, to keep the vibe collaborative. The design caters to all working styles and moods: library desks and ergonomic chairs suit the the more traditional, whilst cosy corners and day beds are good for those to like to sit soft and keep it casual. Our spaces are flooded with natural light, books and plenty of greenery to help boost that creative flow and keep our spaces as places you actually want to work in.
Destinations
You'll currently find us hugging the banks of the River Thames in Southwark, London or in the heart of Chicago's creative Fulton Market district. Both in easy distance from local public transport but most importantly plenty of restaurants and bars to get your lunchbreak and post work drink fixes!
Develop with us
We're always on the lookout for exciting new projects. If you are interested
in collaborating with us, and want to hear more about our brands,
requirements, and operating structures, we'd love to hear from you.
Is Working From_ the perfect brand for you?
For all the development information you need on Working From_,
get in touch through the link below.