Sassy &
Flamboyant
Mama Shelter started in 2008 in Paris as a concept developed by Serge Trigano and his two sons, Jérémie and Benjamin. Mama Shelter is a place to live life to the full: it's affordable, irreverent, popular, sassy, and sexy. A haven that Mama has created for her guests. Much like a mother who cares for her children, Mama looks after travellers as if they were her own.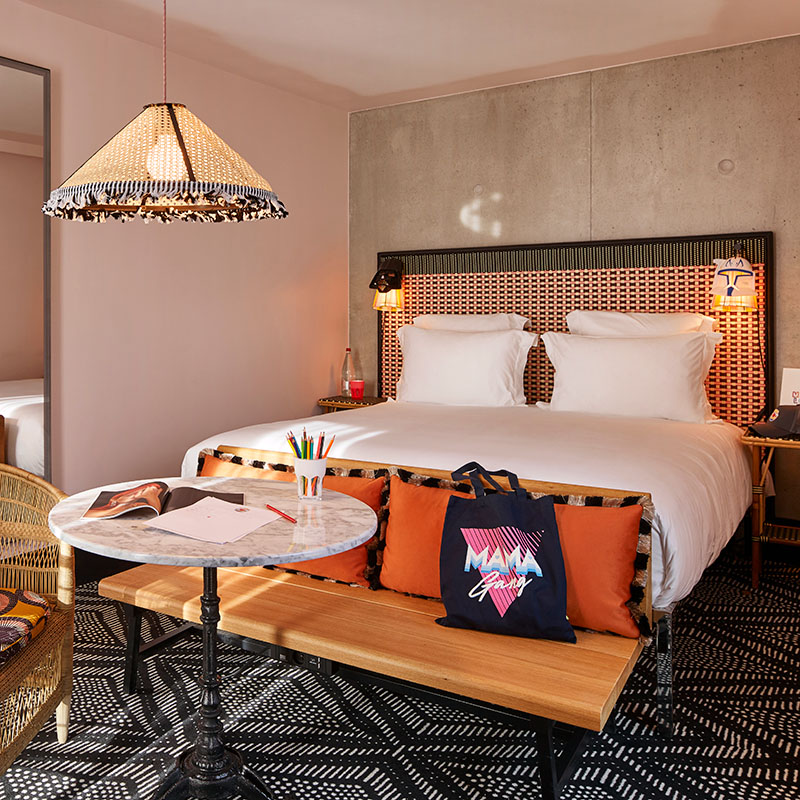 In every Mama you'll find exuberant interior decoration, homemade, high-quality menus and year-round happenings. Over the years, Mama Shelter has partnered with key names from the world of interiors for its unique yet easily recognisable properties around the world. The graffiti ceiling (by French artist Beniloys), the graphic carpet, the comfy armchairs and the singular ornaments that fill the bookshelves all echo an aspect of Mama's personality. Cartoon masks used as lampshades remind guests that Mama doesn't take things too seriously, whilst plush sofas immerse you in a world of comfort.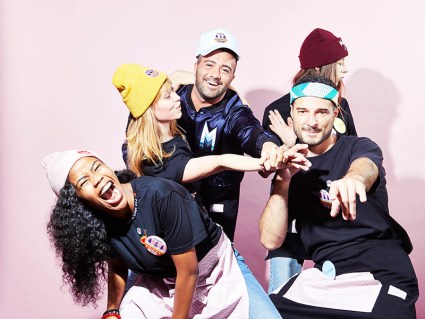 Family Gathering
Generous, looked after, culturally relevant for all ages. A haven that Mama has created for her guests. Much like a mother who cares for her children, Mama looks after everyone as if they were her own.
Social Celebration
At Mama, we like to celebrate, bringing a sense of occasion to the every day, with our party vibe through music, entertainment and urban design.

Rebel Heart
Mama is always unexpected and shakes the rules – irreverent and sassy, popular and kinky. Mama wants a reaction. Risky, sexy and takes a stand.
Destinations
Mama Shelter's hotels are in the lively cities – from Los Angeles to London, Belgrade to Paris. Great cocktail menus. Homemade food. DJ sets. Smiling staff. All ages welcome. So come to Mama!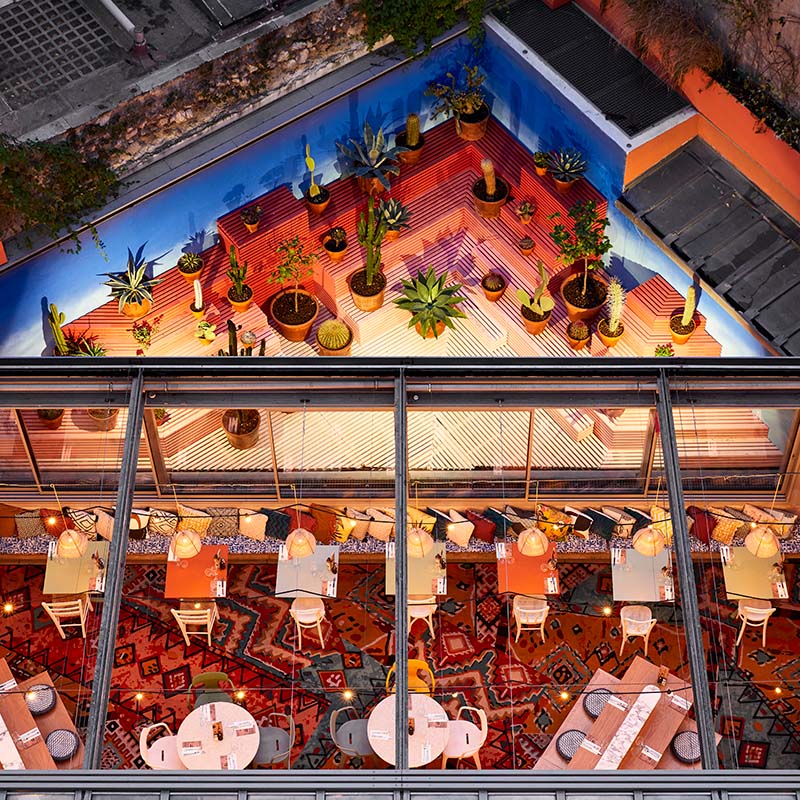 Restaurants & Bars
Just like a family home, the restaurant is the beating heart of the Mama: it's a place to meet people, share a meal, enjoy events. This is where locals and travellers alike bring the city spirit to Mama – same goes for our lively terraces and rooftops. The menus and homemade meals at Mama have made an international name for themselves: signature dishes can be found in different Mamas around the world; the Mama brunch has become an iconic weekend occasion; and dishes like Mama's Macaroni are longstanding favourites.
Develop with us
We're always on the lookout for exciting new projects. If you are interested
in collaborating with us, and want to hear more about our brands,
requirements, and operating structures, we'd love to hear from you.
Is Mama Shelter the perfect brand for you?
Check out the Mama Shelter factsheet below. For more development
information, visit Develop with us or Get in touch.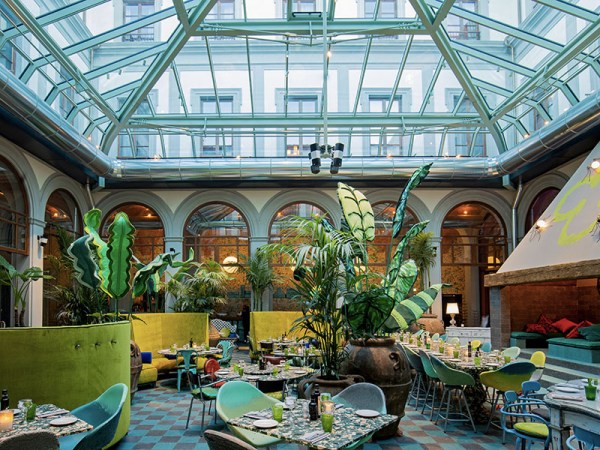 25hours Hotels
Culturally resonant hotels characterised by provocative urban locations. Irreverent yet functional and with the romantic nostalgia of grand hotels.
The Hoxton
Open house hotels rooted in culture, community and inspired by the diversity and originality of the streets that surround them.